This years event will be held on 23rd Feb.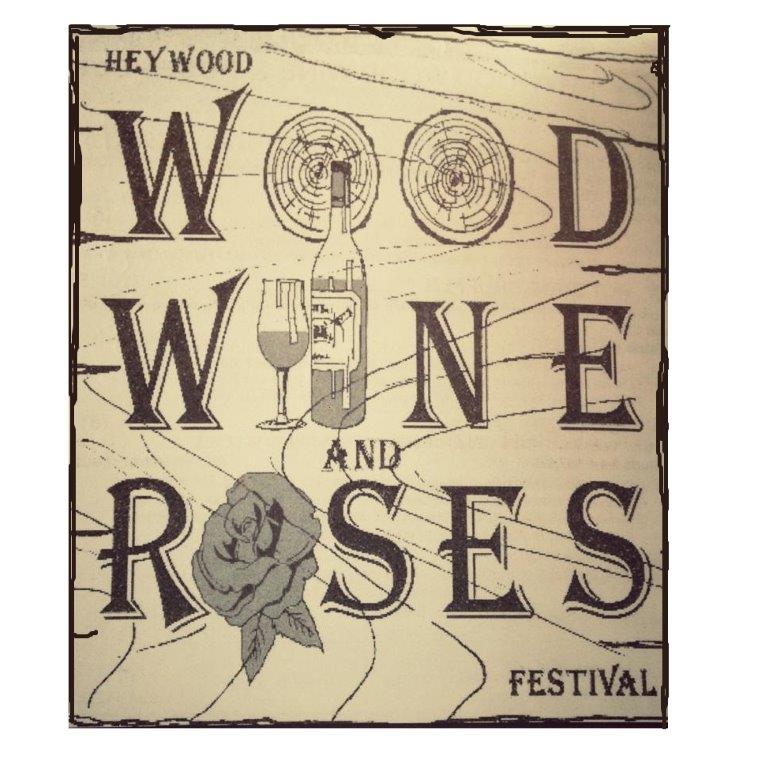 The Wood Wine and Roses Festival was first held in Heywood in 1993 and has grown over the years to be an award winning event in Western Victoria. Held on the last Saturday in February each year the festival is action packed with a wide variety of activities and events for the whole family to enjoy.
The street parade is a popular visual feast which officially launches the event. A large crowd eagerly lines the main street to watch the long line of creative floats, motorized vehicles, brass and pipe bands. Once the parade concludes, crowds flock to the entrance gates and the festival comes alive.
Inside the main arena. visitors are tempted with a wide range of activities  from vehicle displays to wood chopping. A variety of food stalls offer everything from hot chips to gourmet seafood followed by fresh strawberries and pancakes.
Tables and chairs scattered throughout the festival area provide visitors with the opportunity to sit and eat while they watch some of the activities. More than 100 stalls display and sell a wide range of clothing, jewelry, pottery, paintings, hats , bags and much more.
Program for 2019
Main Stage
George Komikawa and Noriko   12.15 pm – 1 pm
Since Tuesday 1.15 pm – 2 pm
George Komikawa and Noriko  2.15 pm – 3 pm
Since Tuesday 3.15 pm – 4 pm
George  Komikawa and Noriko  4.15 pm – 5 pm
Sound Check 5 pm – 5.30 pm
Since Tuesday 5.30 pm – 6.15 pm
SOS ABBA Tribute Show  6.30 pm – 8 pm
Soul Sleath  8 pm – 9 pm
70's – 80's Tribute Show  9 pm – 10.30 p
m
Fireworks at 10.30 pm
River Bank Stage 2
Transformers Bumble Bee and Optimus Prime  12.30 pm – 1 pm
Magic Show with Ron  1.15 pm – 2 pm
Red Dinasaurs Show – featuring Toby and Razar  2.15 pm – 3 pm
Transformers  Bumble Bee and Optimus Prime 3pm – 3.30 pm
Magic Show with Ron  3.30 pm – 4.15 pm
Red Dinosaurs Show featuring Toby and Razor  4.15 pm – 4.45 pm
North Bank Stage 3
Mischief and Mayhem  1 pm – 6-30 pm
Eronis Circus  1 pm  2.30 pm  4 pm  5.30 pm
Factory FMX Stunt Ride  2 pm  3.30 pm  5 pm
Khama Cross
Vintage Tractor Pull
Plus other attractions;  Roving Entertainers, Wood Chop and Wood Turner,
Petting Zoo, Ute Muster & Truck Show, Art & Craft, Cut Flowers, Wine Tasting.
Youth Activity Zone
Youth activity crew youth chill out zone.
Free for young people aged 12 – 25
Join in the fun and creative activities presented by the Heywood Youth Activities Crew.
Have a chat about what you would like to see happening for young people in Heywood. A great spot to sit down and chill out in between your Wood Wine and Roses Festival fun
No alcohol or dogs to be taken into the festival area.
Admission Prices;
Adults  $25
Students & Concession $ 15
Children Under 15 years Free