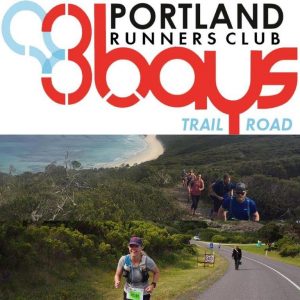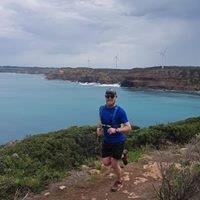 Portland 3 Bays Running Festival
Trail & Road – 60km to Quarter Marathon – Run or Walk 
Cup long weekend in November
Ultra Marathon 60km Trail
Saturday  6-30am start.
In 2018 the Portland Runners Club introduced the 60km Ultra as part of the 3 Bays Running Festival. The race begins at Bridgewater lakes ( we will bus you to the start line from town) and follows the Great South West Walk back to Portland via the Blowholes, Bridgewater Bay, Cape Nelson and Point Danger. It will finish on the foreshore of Portland Bay as part of the annual Upwelling Festival. Ther is spectacular ocean views for the majority of the run, its almost all single track with a few small beach sections to spice things up. This is epic trail running. it will challenge you but the scenery is as good as it gets. Sign up and experience this beautiful part of Victoria and one of the best kept secrets in the trail running community.
Portland Marathon 42.2 Road
Sunday Walk 6 am  Run 8 am start
Our oldest and most prestigious event in its 35th year is one of the oldest road marathons in Victoria. About 300 metres of elevation gain.
Half Marathon 21.1km Road
Sunday  Run and Walk 9.45 am start
Our classic half marathon follows the second half of course of the marathon course. It contains about 100m of elevation gain
Quarter Marathon 10.5 Road
Sunday  Run and Walk 9.45 am start
Given its huge popularity in its first year in 2017, the quarter marathon is back. Its flat and fast with less than 40m of elevation gain
Road Relays
Sunday  Run and Walk
From the kids marathon to the serious four person, we have a relay that suits, Primary School, Secondary School, 4 and 8 person run and walk relays.
The Hybrid Fool 102km
Saturday and Sunday
Complete the 60km Ultra on Saturday and slip us $10 on the finish line and you'll be marathoning on Sunday and an inaugural legend of the festival