Budj Bim Tours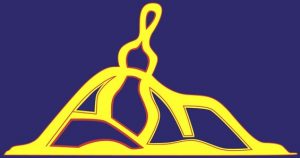 Phone 0458 999 315
www.budjbimtour.net
12 Lindsay Street Heywood
Budj Bim Tours has been offering authentic guided tours through the Budj Bim National Heritage Landscape since 1999
Experience the important history of the Gunditjmara people through the eyes of one of our expert indigenous guides.
Walk as a guest on Gunditjmara country and you will experience a culture that is over 60,000 years old. You will see remnants of a settled lifestyle including circular stone dwellings and the remains of Australia's first and largest fresh water stone aquaculture system.
Tour Packages
Budj Bim offers a variety of tour packages all promising that added personal touch. Our trips guarantee an action packed itinerary while delivering a truly knowledgeable and authentic travel experience.
Take a look at the sort of tour packages we offer and get in touch with us if you would like to book a tour
Tyrendarra IPA
This property gives an example of how life was lived pre 1810 (first contact)
The site includes; Aquaculture, Reconstructed stone house site, Rare geology ( Tumuki's) Hunting techniques, Sustainable practices, Bush Tucker, Reflection area.
Kurtanitj IPA
This property includes more aquaculture,  Archaeologically tested 1500 year old house site, Authentic vegetation
Lake Conda Mission Site
Historical remains of mission buildings, Am opportunity to discuss how life was lived on the mission and the effects of colonization
Lake Conda.
A re- flooded wetland approx 200 acres in site. Impressive bird life, Explore on of 12 aquaculture site on the southern end of the lake, discussion on hydrology and how the Gunditjmara used this resource.
Budj Bim National Park
The creation of the story of Budj Bim. Recent volcanic eruptions (7000 years). Use of Eugene Von Guerard painting to showcase land management results.