Portland  the birthplace of Victoria, is one of the premier destinations for whale seal and gannet sight-seeing. With dramatic coastline and volcanic cliffs, isolated beaches, majestic forests, historical buildings and an industrial port blending seamlessly into the town landscape, the area is unsurpassed in options for either leisure or outdoor pursuits,

Traditional lands of the Gunditjmara
Portland and surrounding areas are immersed in indigenous history. It features one of the world's earliest sites of human settlement and society. The cultural landscape within the region is nationally recognized as the Budj Bim National Heritage Landscape – one of the oldest examples of permanent indigenous settlement. Visitors are able to be guided onto country to view the remains of stone houses, eel traps and the aqua-culture system created by the lava flow.

European Influence
Lieutenant James Grant charted the south western coastline of Victoria in 1800. Sighting the area from aboard the 'Lady Nelson', he named Portland Bay after the English Secretary of State, the Duke of Portland. Portland became the base for the permanent settlement of Victoria, when Edward Henty, looking for grazing land, arrived from Tasmania. The first piece of soil turned by a European settler took place in December 1834 at the Ploughed Field (opposite the Portland Hospital). Edward's first home was built near the present day Richmond Henty Hotel. He was later followed by his brothers John, Stephen and Francis.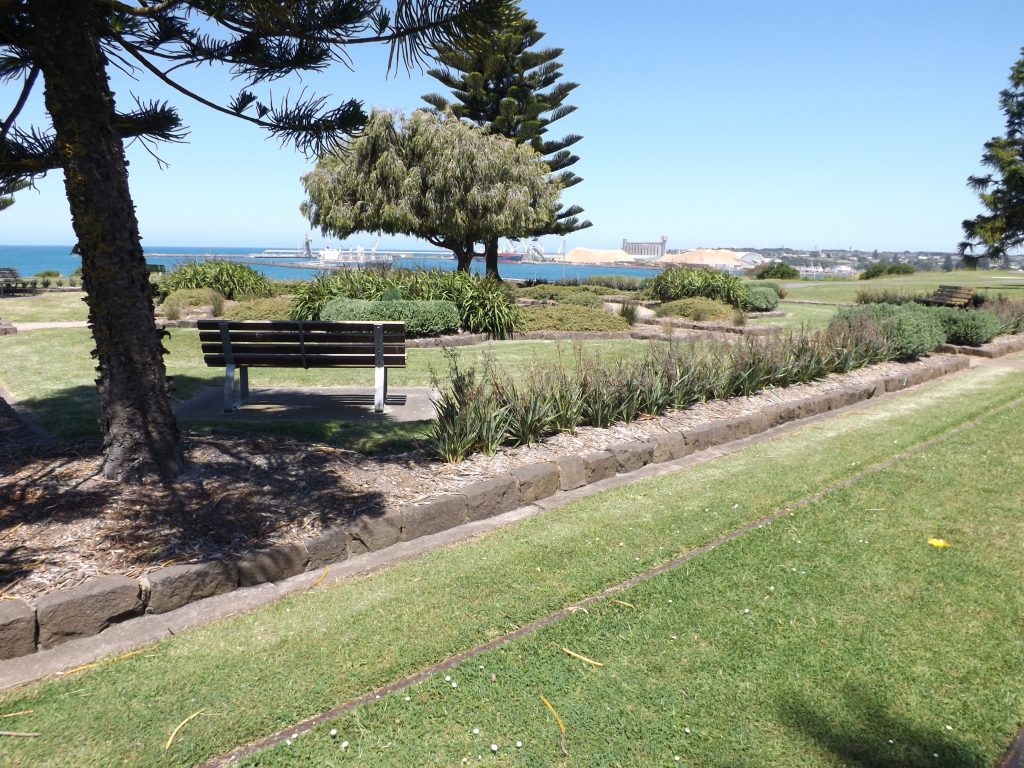 Staking a claim
The future town of Portland was surveyed by C J Tyers on behalf of the government in 1840, resulting in the first land sale in Melbourne that October. Town lots sold for up to £506, and the average price was £300. A building boom followed, absorbing all available labour for a number of years. Four hotels and two churches were established in the following two years. The first trading bank opened in 1846 and the Savings Bank in 1847.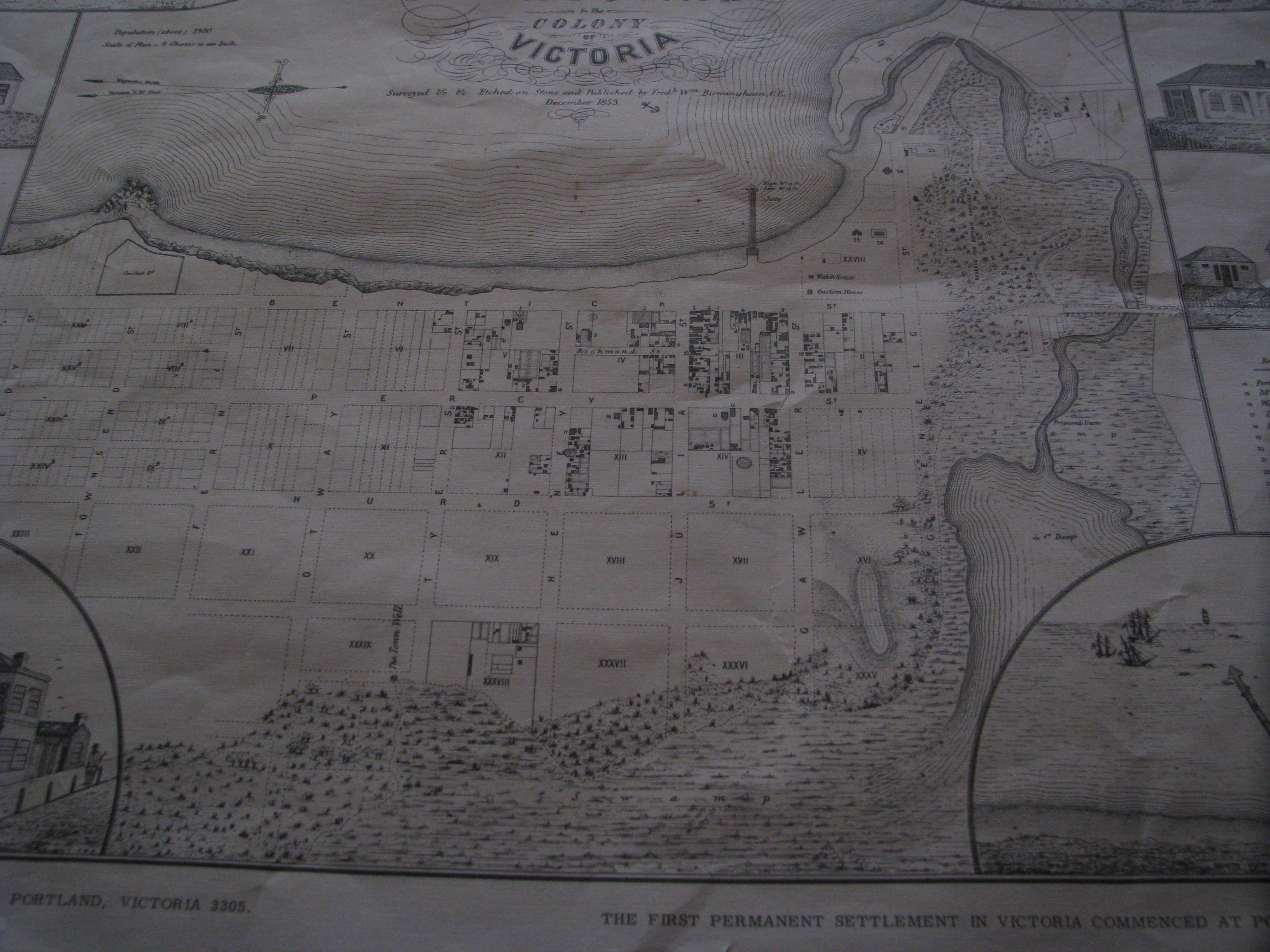 Map courtesy of Portland Historical society
Whaling in Portland
Whaling and whale boats played an important part in Portland's economy in the early years of European settlement. Whaleboats were central to the whaling industry, Portland's main industry in the 1830's and early1840's. The whaling industry at Portland was established in the early 1830's. It was bay whaling, where whaleboats were rowed out from the shore whaling stations to hunt migrating whales or female whales entering the bay to give birth.
Each whaling firm had several whaleboats in action. In 1837 for example, there were some thirty whaleboats on the water. During the 1839 whaling season, sixty whaleboats were at work in the bay. Industrial whaling in Portland came to an end in the late 1840's and sporadic whaling continued through until the 1860's. Whaleboats were then put to use in other ways or were left to rot on the shore. Many whale boats survived well beyond the whaling era and were used for other purposes, including occasional whaleboat races.