Cobboboonee National Park has lowland forests, heath-lands and wet lands offering a wide range of activities for visitors.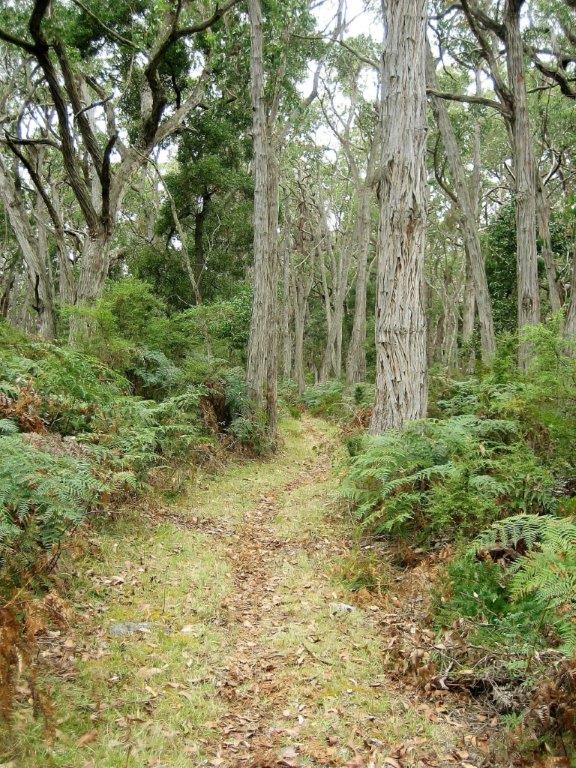 Walking
There are a variety of walking tracks in the area, catering for all fitness levels.
The spectacular Great South West Walk treks through the park and continues on through several of South West Victoria's other great parks.
Camping and Picnics
Jackass Fern Gully Campground and Surry River Campground are the main picnic and camp grounds. These campsites and there surrounds are flat and provide reasonable access for people with disabilities. Each has toilet facilities, picnic tables and fireplaces. Camping fees apply.
Horse Riding
Great Cobboboonee Horse Trail.  60 km 3 days (medium)
This ride extends along 60 km of forest roads, running north south. The tour starts at the intersection of the Portland – Nelson Road and Wright Swamp road. The trail uses the Wright's campground and tranquil Jackass Fern Gully Campground for overnight camping. Short walks to break the ride are also available at this site. Although the trail follows quiet forest roads, take care of all traffic. the trail can be shortened by taking some of the east west roads.
The Cobboboonee Horse Trail
10 km – 4 hour return (easy)
Starts near the intersection of Jennings and Blackwood Roads, and follows existing forest roads with views into surrounding beef and dairy farmland. Riders can take a short detour at the northern end of the ride to view the nearby Surry River. Take care when traffic passes. Horses are not permitted on walking tracks.
Touring By Vehicle
One of the most popular routes is the Wood Wine and Roses Forest Drive. This drive weaves for 90 km between Portland and Heywood and takes in scenic rural landscape, local wineries, a rose farm and both the Cobboboonee National Park and adjoining Forest Park
Exploring on Foot
Completion times are conservative and intended as a guide only. times may vary significantly depending on fitness levels and hiking experience. The difficulty level is based on a number of factors including gradient, track length, track surface conditions and weather. Refer to track grades when choosing a walk.
Easy; mainly flat tracks. Most easy walks are suitable for family groups, Average fitness level.
Medium; consistent walking with some sustained climbs and descents. Good level of fitness.
Hard; consistent walking in difficult terrain, including steep climbs and descents. High level fitness.
Heathland Nature Walk
3 km 40 minutes easy
This short walk takes you through picturesque heathland with colourful spring wildflower displays and panoramic views.
Tim's Loop Walk
1 km 30 minutes easy
The walk passes through the forest to the Surry River. Messmate, Swamp gums and Blackwood abound along the way and watch for Koala's Eastern Grey Kangaroo's. and the smaller Red-Necked Wallaby. The surrounding forest is home to a wide variety of plants and animals including towering Blackwoods, tree ferns and many small fungi. Powerful owls, Yellow-bellied gliders and Kingfishers can be seen, and evidence of smaller mammals such as Potoroos and Bandicoots are present.
Cobboboonee Camp to Cut-Out Camp
8 km 4 hours medium
This enjoyable flat walk through heathland and Messmate forest, suitable for walkers prepared to run a car shuttle. Alternatively the walk can be done as a pleasant overnight return trip. A good walk for bird lovers and to see spring wildflowers.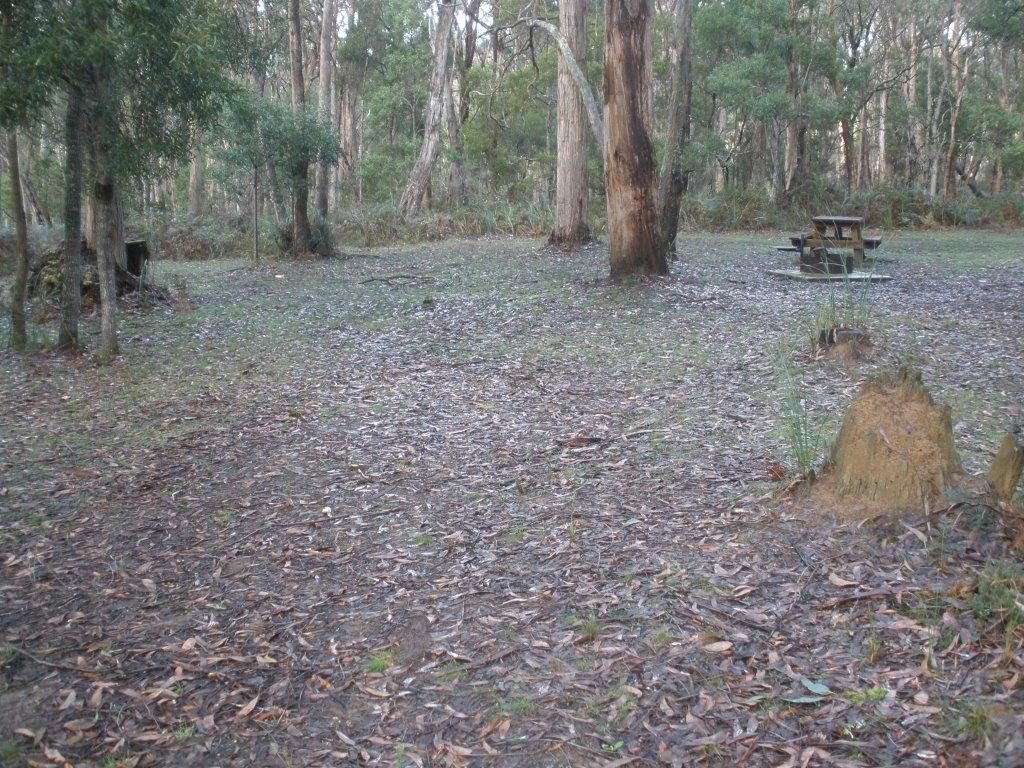 Walking, Be Safe, Be Prepared
Always check weather conditions
Wear strudy footwear with a good tread
Always carry a good quality map
Always carry drinking water and food
walking tracks may involve rock steps, uneven and slippery track surfaces,water crossings and rock hopping.
keep to the walking tracks, mind your footing and supervise children at all times
On longer walks carry protective clothing
A hat,drinking water and sunscreen are essential in summer.
Be aware tree limbs may drop without warning
Fire
Fires may only be lit in fireplaces provided. Firewood may be collected only for campfires within the park and should only be dead wood from the ground. No fires may be lit on a day of Total Fire Ban. It is your responsibility to know if the day is a Day of Total Fire Ban