Take a drive to Warrnambool and experience all this city and surrounds has to offer for the family.
Start your day at Tower Hill just 10 minutes from Warrnambool.
Tower Hill formed around 30,000 years ago in a violent volcanic eruption. The initial eruption created the outer rim of the volcano and subsequent smaller eruptions formed the internal hill that can be seen today.
Artifacts found in the volcanic ash layers remind us that indigenous communities were living in the area at the time of the eruption. The area was a rich source of food for the Koroitgundidj people whose descendants retain special links with this country.
Experience
Aboriginal History
Wildlife
Volcanic and Nature Walks
The next stop on your journey is the City of Warrnambool. Here there is a wide variety of shops in which to purchase lunch either as a sit down meal or a take away to take to your next destination as a picnic.
Lake Pertobe
Warrnambool's fantastic Lake Pertobe Adventure playground is a year round family attraction. The 8 hectare adventure playground is a paradise for kids with giant slides, flying foxes, a maze and boat rides. There are lovely walks around the lake and the park features delightful  picnic areas and sheltered BBQ facilities.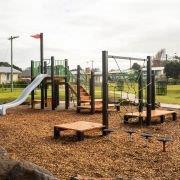 Just a short drive down the road is Middle Island a small rocky island lying close to the shore in Stingray Bay. It is a wildlife sanctuary that is home to a breeding colony of little penguins and short-tailed shearwaters. It is closed to public access due to low penguin population.Because of the proximity of the island to the shore it is accessible at low tide to predictors such as foxes. As a result  the penguin colony declined to a population low of ten breeding pairs. In 2006 an attempt was made to protect the birds with the introduction of Maremma sheepdogs Since then the population has increased.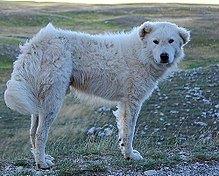 From the foreshore head back to Flagstaff Hill for a step back in time.Here lie the stories of hundred's of ships, their crew and passengers whose lives were claimed by the "Shipwreck Coast"  in the 19th century. Stories passed on by the lucky few who survived the journey to start a new life in a foreign land vowing never to set foot on a ship again. Their lives were tough as they relied upon the ocean for resources and communication.
Round out you wander around Warrnambool with dinner and a sound and light show.
As night falls step inside the village to experience dramatic stories of Australia's rich maritime history told through the Sound and Light Show.
Tales of the Shipwreck Coast take you through the ages from local aboriginal stories to our colourful whaling past then to the events that gave our coastline a reputation that inspired fear and trepidation amongst mariners.
Shows are suitable for all ages
Shows begin at dusk with start times changing seasonally.
The show is not weather dependent. The Wharf Theatre is open fronted so warm clothing during the cooler months is recommended