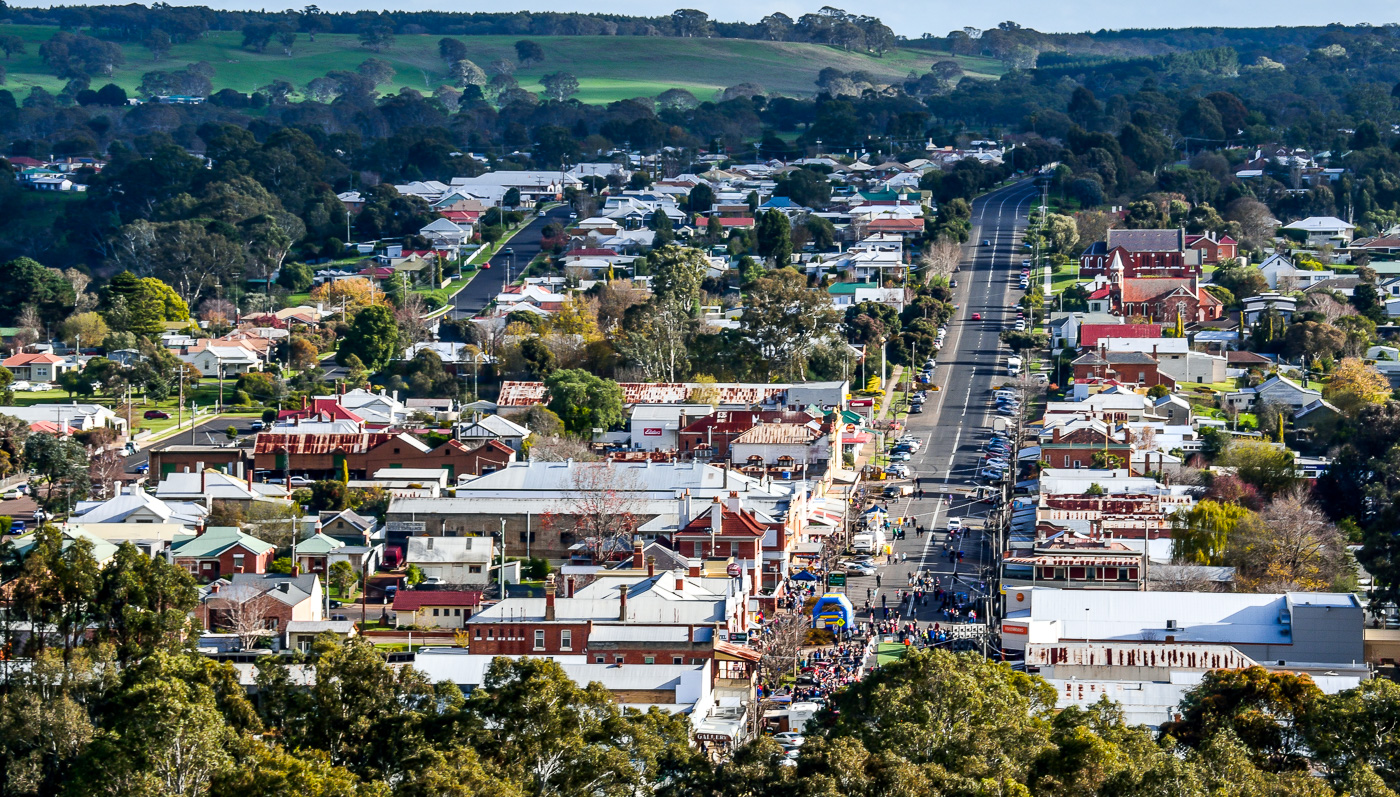 Nestled in the valley of the Glenelg River, Casterton is the perfect base for day trips to outlying towns. Casterton is a Roman name meaning 'walled city', given to the town because of the natural wall of hills surrounding the valley where it lies. Revel in the history throughout the town, and glean pieces of yesteryear from the interpretive signage on local buildings.Two of the most prestigious, main street buildings are the original 1850's shire office, which is now the RSL Hall and home to Casterton's military history, and the Historic Railway Precinct, which brings together the exciting history of life in the 1800's. Casterton is known as the 'home of the Kelpie'. A prized Scottish Collie female pup from nearby Warrock Homestead was sold to a stock man named Jack Gleeson, who named her 'Kelpie' she was bred out with various black and tan dogs, and so began the long line of the working man's best friend. An annual festival is held in honor of the iconic Australian working dog. The Casterton Kelpie Festival is run over the June long weekend, and incorporates the famous Working Dog Auction on the Sunday.
TOWN SITES
Casterton Kelpie Walking Trail:
A 2.7km walk around town surrounds (approx 50mins) featuring three additional kelpie theme sculptures in different mediums. The trail map is available from the Visitor Information Centre.

Scout Emblem:
A massive emblem is featured on the hill overlooking the township, with the display lit up each night
Mickle Lookout :
At the end of Robertson Street, the lookout takes in a marvelous view of the town
Island Park:
The town's main sports area, with pool, oval, courts, bowling and croquet
The Casterton Visitor Information Centre:
Housed in Apex Park, with free barbecues and picnic tables
Ess Lagoon :
Featuring a great walking track
TOWN SITES / COUNTRY TRIPS
Warrock Homestead :
Consisting of 36 buildings, settled in 1844.
Bilston 's Tree: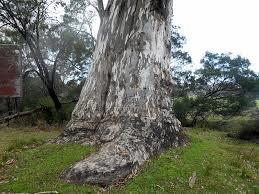 This river red gum is reputed to be the world's largest volume of mill able timber.
Bailey's Rocks :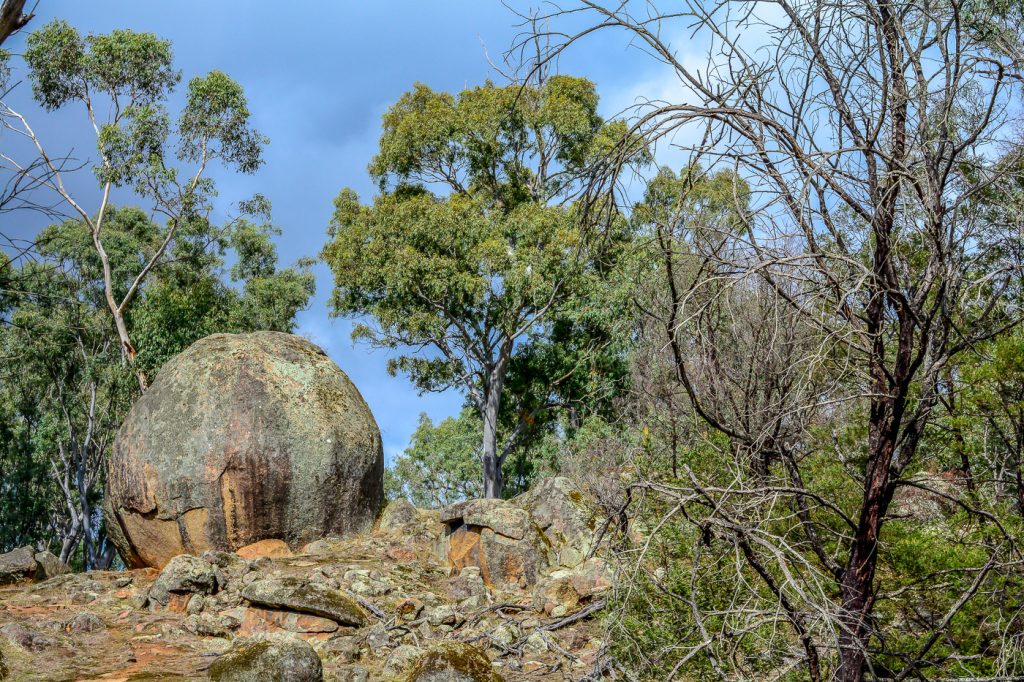 An outcrop of huge green granite boulders.
For more information on these and other scenic drives call into the Casterton Visitor Information Centre. Open daily 9am – 5pm
More Information  www.casterton.org.au