Things to do with Kids in Portland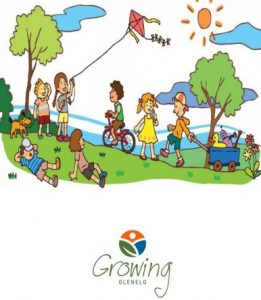 Portland Kayak Hire  Kayaks and Bikes  Ph.  0437 660 933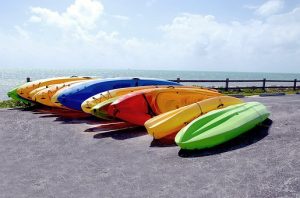 BMX Track  Alexander Park  Park Street West Portland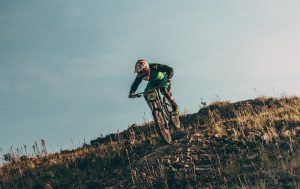 Funky Hearts Indoor Play Centre & Cafe.
Open Wed 10 am – 3 pm.   Friday 11 am – 6 pm     Sat 10 am – 3 pm
$5 first child & $2 for each additional child
20 Fern Street Portland  Ph.  0484 574 579
www.funkyhearts.org.au 
fb.com/funkyhearts.inc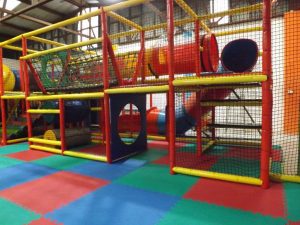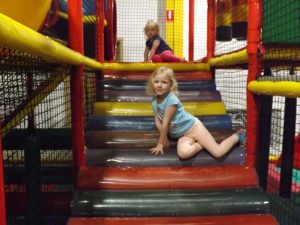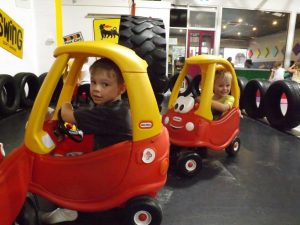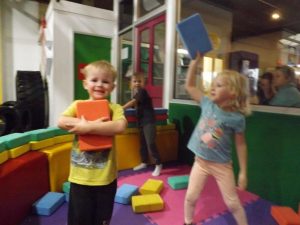 Fauna Park   Cape Bridgewater Road  Free fauna park with guarantee to see Emu's and White Kangaroos. Has great playground including tube slide and covered BBQ"s.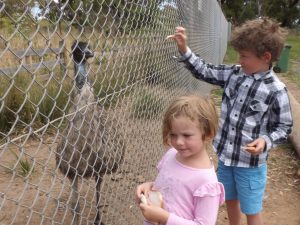 Leisure and Aquatic Centre   Ph.  03 5521 7144 Cnr. Bentinck and Glenelg Sts
Outdoor and indoor heated pools and child care centre.
Mon- Fri 6 am – 8pm Sat 8 am – 6 pm Sun and Public Holidays 10 am – 6 pm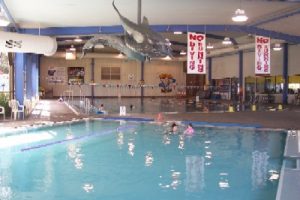 Library  Ph.  03 5522 2265  40 Bentinck St. Includes IT Centre
Open Mon -Thur  10 am – 5.30 pm Fri 10 am – 6 pm Sat 10 am 1 pm
Skate Park  Lee Breakwater Road Includes outdoor Basketball Court right on the foreshore "Kids recreation with a view"
Playgrounds
All Playgrounds in our town have free BBQ's
Fauna Park
Children's playground and family BBQ park which includes fenced area with White Kangaroos , Emus. Cape Bridgewater Road.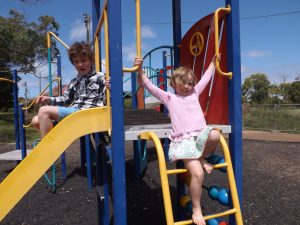 Henty Beach  Foreshore  Lee Breakwater Road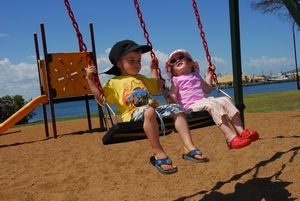 Dutton Bluff    Hanlon Parade
Ploughed Field   Opposite Portland Hospital and adjacent to the Caravan Park
Narrawong Recreation Reserve  Caravan Park Road Narrawong
Museums
All prices are subject to change
Heywood Model Trains
Take a short drive to Heywood and let the kids go wild over some fantastic displays of model trains  Ph 5578 6331 or 0438 006 171.  Old School House  Edgar Street Heywood  Gold coin donation   Open second sat of the month or by appointment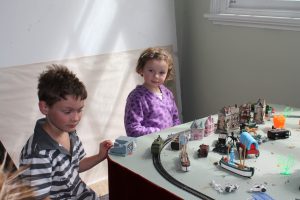 Portland Maritime Discovery Centre
A great interactive display to be found here. From learning the signals of life saving flags to getting up close and personal with a sperm whale skeleton. an added bonus treasure hunt is available. Can your family find bidden treasure?
Ph. 1800 035 567  Open every day except Xmas day 9 am – 5 pm. Adults $7.50 Concession $6.40   Children free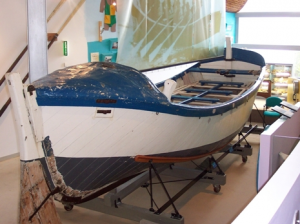 Powerhouse Motor & Car Museum
Another place that can be fun for both young and old. This museum has some great artifacts from when the Powerhouse was in use, as well as vintage cars and stationary motors. Ph 5523 5795.  Glenelg Street  Adults $ 8  Concession $ 6 Families $16  Children $ 1
World War 11 Memorial Lookout Tower
Memorial displays and a 360 degree scenic view of Portland from the top. Ph 5523 5690  Wade Street Portland  Open Daily 10 am – 4 pm   Adults Concession $3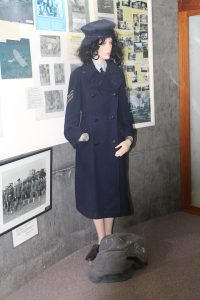 Attractions
Fawthrop Lagoon
See an abundance of birds. plants and aquatic life even the odd koala. There is 5 km of sealed pathway suitable for prams, strollers and wheelchairs. Allow 1.5 to 2 hours. Head down to the Visitor Information Centre and collect a map of the walk including historical information.
Historic Buildings Walk
Take a walk around some of Portland's many historic buildings.  More information  is available under Tours and Day Trips /  Stone of Settlement   on this web site or a map is available at the Visitor Information Centre.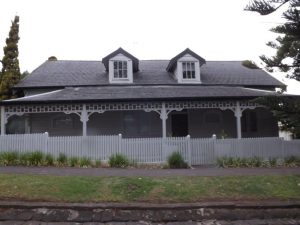 Portland Lighthouse  Lighthouse Road Portland
Portland Strawberries
Take a wander around the Strawberry Farm where at the right time of year you can pick your own strawberries. The farm shop includes strawberries, ice-cream, wines and chocolates.  Ph  5523 1834  Henty Highway Open daily 9 am – 6 pm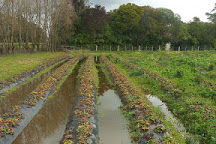 Nature Tours
Portland Harbour Tours
Enjoy the 35 minute Portland Harbour tour with  exclusive access to the shipping berths or the 1.15 hour tour out to Lawrence Rock. Keep a look out for seals.  Ph 0438 392 197
Seals By The Sea
A great tour for the whole family, operating in the only mainland breeding colony of seals in Australia. Home to over 2000 Australian & Long nosed Fur Seals this colony is full of playful seals. A three minute boat ride from our jetty will take you alongsde the rock platform and into the watery cave where you will experience a unique interaction with seals in a natural habitat
Bookings essential  Ph 03 5526 7247 Cape Bridgewater 18 km from Portland
Gannets
The Gannet Colony may be viewed from a platform outside the fence where there is an interpretive board. Arrangements for a closer viewing may be made at the Portland Visitor Information Centre
The Gannets arrive in July and nest from Aug to March. with chicks hatching from late Oct. The fledglings leave from March to early April as do the adults