The amazing volcanic history of Western Victoria can be viewed from the rocks of the coastline to some of the most unusual features to be found worldwide. As you drive out of Portland towards Warrnambool enjoy glimpses of the ocean and the Surry & Fitzroy rivers. At Tyrendarra you will turn inland to head towards the township of Macarthur.
For those with four wheel drive or all wheel drive the option to take tracks through the Mt Eccles National Park is a fascinating option to get you to Mt Eccles. Mt Eccles is the first volcano  on the trip and hides Lake Suprise in its crater. There are a number of walks both into the crater and around the crater. All walks bring you close to native wildlife and natural beauty. Before leaving Mt Eccles either take the scenic walk or drive to the Natural Bridge.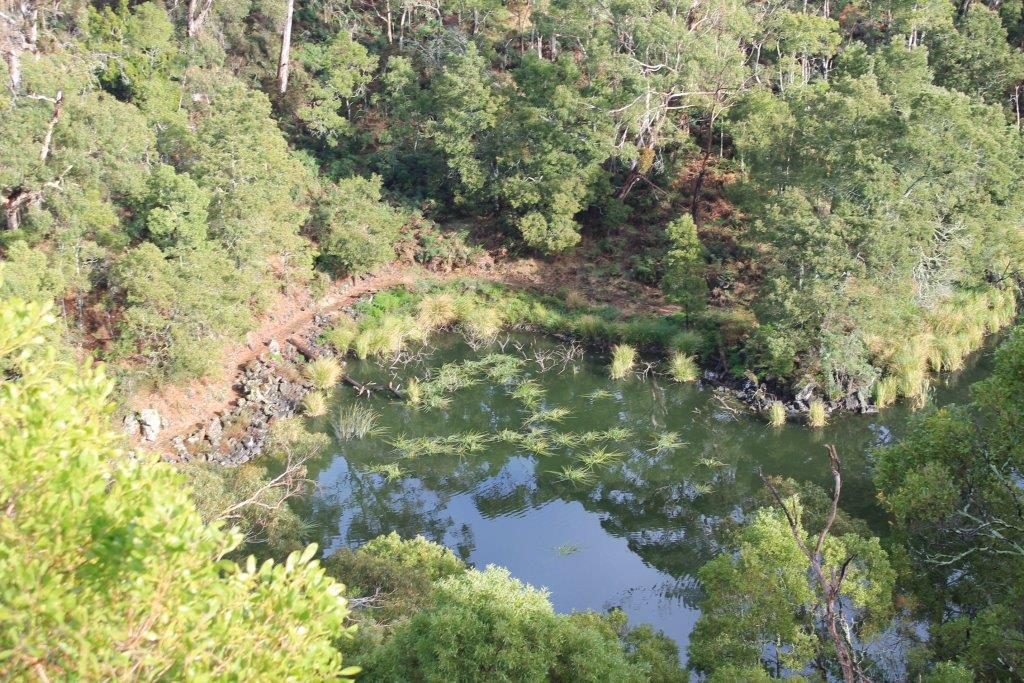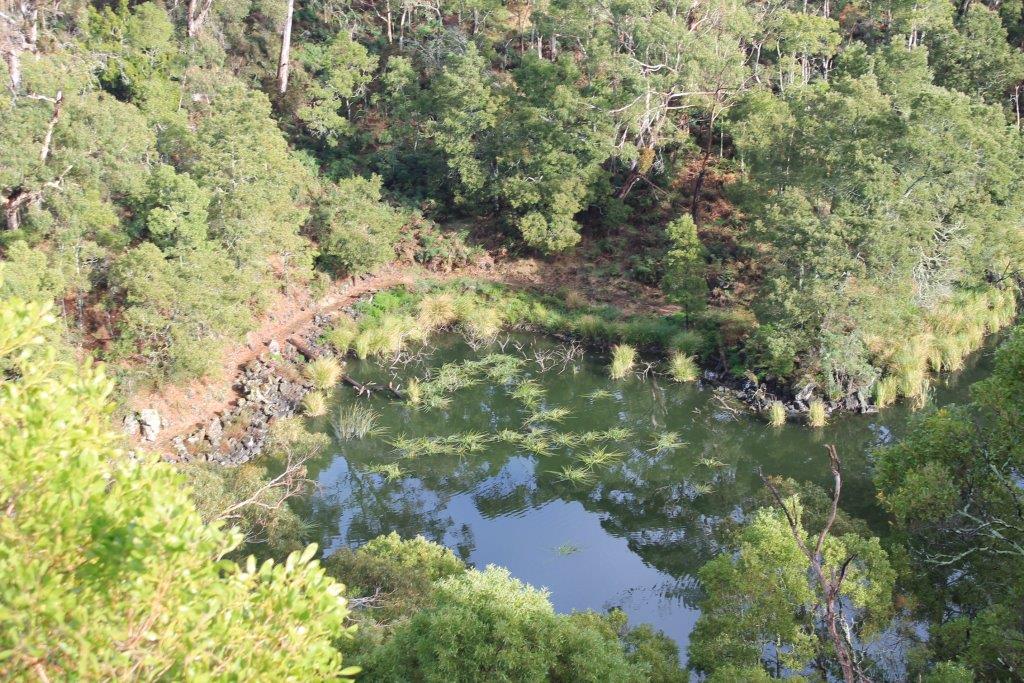 Once leaving Mt Eccles travel into the township oh Macarthur heading onwards to Hamilton you will find the turnoff for the Tumuli Lave Blisters. The Lave Blisters look like giant ant hill sacross the landscape and are rarely found in such numbers.
From Tumuli head further north to Byaduk and the Byaduc Caves. These caves were formed from lave flows out of Mt Napier. These caves are the most accessible of their type in Victoria. Harmen's Cave 1 is open on weekends and by appointment, the displays are educational, fun and it is a definite must stop.

Penshurst is a good option to stop for coffee or lunch with a takeaway shop and cafes. If lunching in Penshurst why not take your meal to the picnic area in the gardens or or up to the top of Mt Rouse where there is a short walk from the car park to the top.
Heading back towards the coast the Irish town of Koroit backs onto Tower Hill the final of the volcanoes on our trip   Tower Hill holds a number of lakes in its crater and driving down into the crater you will find yourself passing native wildlife and water birds. Parking at the base there are large picnic areas where you can enjoy the company of Emu's, Kangaroo's, Wallabies, and koala's or learn about the indigenous people and their past at the information centre.
As you make your way back along the coast to Portland a stopover at The Craig's will end the afternoon with ocean views aver the hard volcanic rocks,