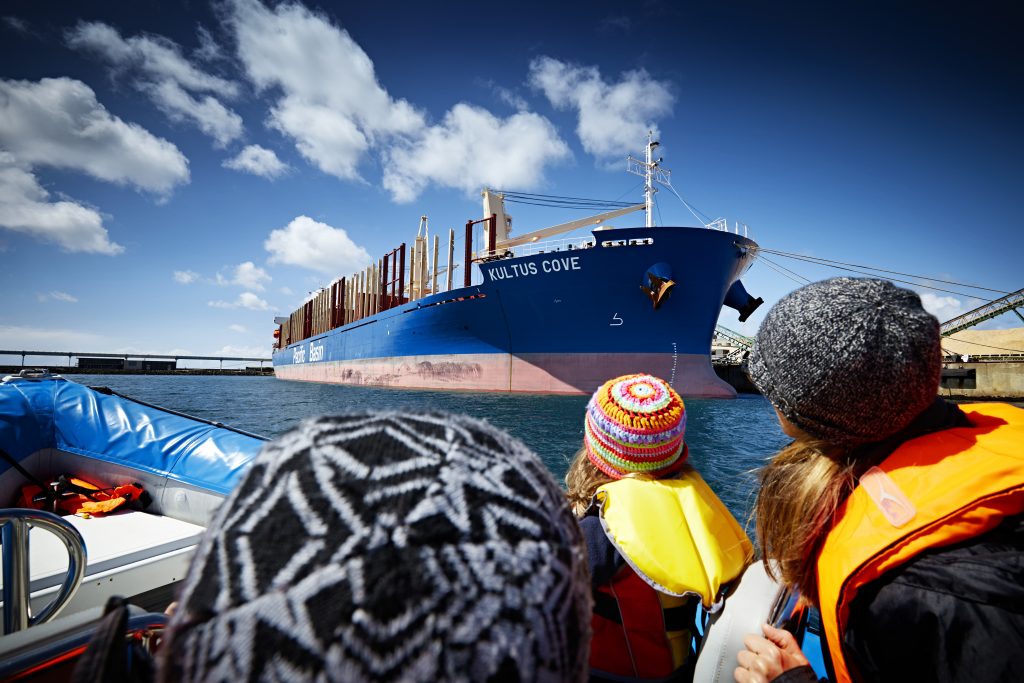 Portland Harbour Tours is a scenic tour company based in Portland and is run by Portland locals John and Tina Elleway. Our boat  tours offers exclusive access to some of Portland's fantastic industrial,  natural and historic features.
There are two tours on offer. The Harbour Tour 35 minutes and the Lawrence Rocks Seal Tour 1 hour 15 minutes.
Portland Harbour tours offers a chartered service for individual requirements  upon request.
Our tours depart conveniently from the Portland Visitor Information Centre where there is a small transit jetty and ample car parking.
John is your qualified boat skipper. The Elleway's have a history of commercial fishing in the area. He has always been a keen surfer around Portland and has great local knowledge of its coastline.
Our vessel "Eve of Discovery has a fiberglass hull and inflatable hypalon pontoons. It is what is known as a rib ( Rigid Inflatable Boat). It is built for open ocean conditions but is equally at home in the calm waters of the Port. It has seating and life jackets for 10 seated passengers.
The Harbour Tour takes you in and around the Port Of Portland. It is full of up to date information regarding shipping, fishing and historical facts.
The Lawrence Rocks Seal Tour leaves the confines of the Port and takes you out into the Southern Ocean.Along the way we stop at Blacknose Point for a brief history talk regarding Portland's first settlers and a close look at the coastal cliffs. At Lawrence Rocks we view seal's, gannets, cormerents,terns and sea eagles at close range.The formations at Lawrence Rock provide particular interest during this spectacular coastal journey which takes just over an hour.