As one of Victoria's fishing hot spots, the fertile seas and rivers in Portland and along the Discovery Coast offer a wealth of opportunities for keen fishers.
Whether you prefer game fishing, river fishing or surf fishing there are plenty of productive waters well stocked  with Salmon, King George Whiting, Snapper, Mulloway, Tailor Trevally, Garfish and Kingfish.
The Fitzroy, Surry and Glenelg Rivers along with Yambuk and Bridgewater Lakes, are popular destinations for local fishermen, whilst those with a boat can relax in a safe harbour, which also boast protection from westerly weather during summer.
The harbour is buoyed by one of the busiest boat ramps in Victoria.
In January one of the hottest types of fish is the shallow line sizzling Yellow Tail King Fish.
Mulloway are certainly a sight for sore eyes and they taste fantastic. Sharks such as makos and thresher are renowned for their line ripping and jumping out of the water antics, while blue sharks and gummies, bronze whalers and schoolies are also prevalent in our seas.
Morwong, blue morwong, snapper and coral perch are just some of the true smorgasbord of fish caught in the waters of the Discovery Coast in summer. There are plenty of torpedo squid  and usually good runs of calamari squid.
Fishing licences are essential in Victoria and can be purchase from Bait and Tackle shops, service stations Service Stations, Caravan Parks and the Post Office. They are available form 24 hour licences to annual licences depending on your needs.
Portland And Glenelg Shire Boat Ramps
Main Town Ramps
There are two boat ramp launching sites in the harbour. Near the Yacht Club there are two ramps and 4 lanes in total with 4 fish cleaning tables and designated parking for around 26 vehicles and trailers. Further north past the Visitor Information Centre is the new boat ramp with 4 lanes and 8 fish cleaning tables with designated parking fro 70 vehicles and trailers, and an overflow parking area for around 100 vehicles and trailers. The fish weighing station is located at the northern boat ramp. Users can contact the permitted operators listed to inquire about use of the station.
Portland Fishing Club
Portland Bait and Tackle
Complete Angler
Portland Coastguard
Local Port of Portland Bay
All their phone numbers are listed by the scales.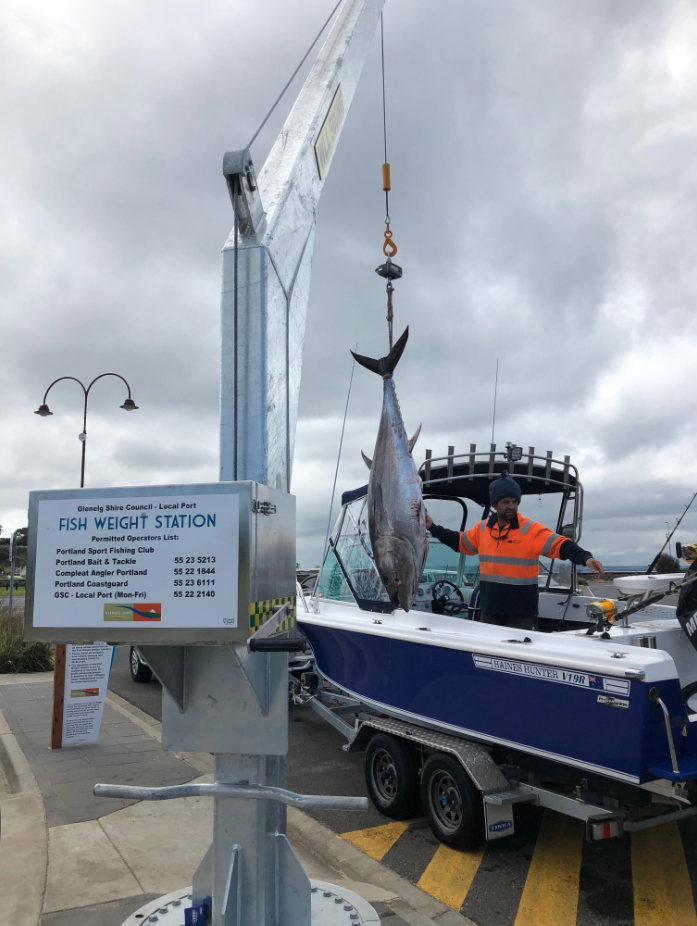 The Portland Bay Marina has paid berths available for boats ranging from small trailer boats to large ocean going cruisers and yachts. Information on boating facilities is available on the Glenelg Shire Website under the Local Port of Portland Bay Phone 03 5522 2141.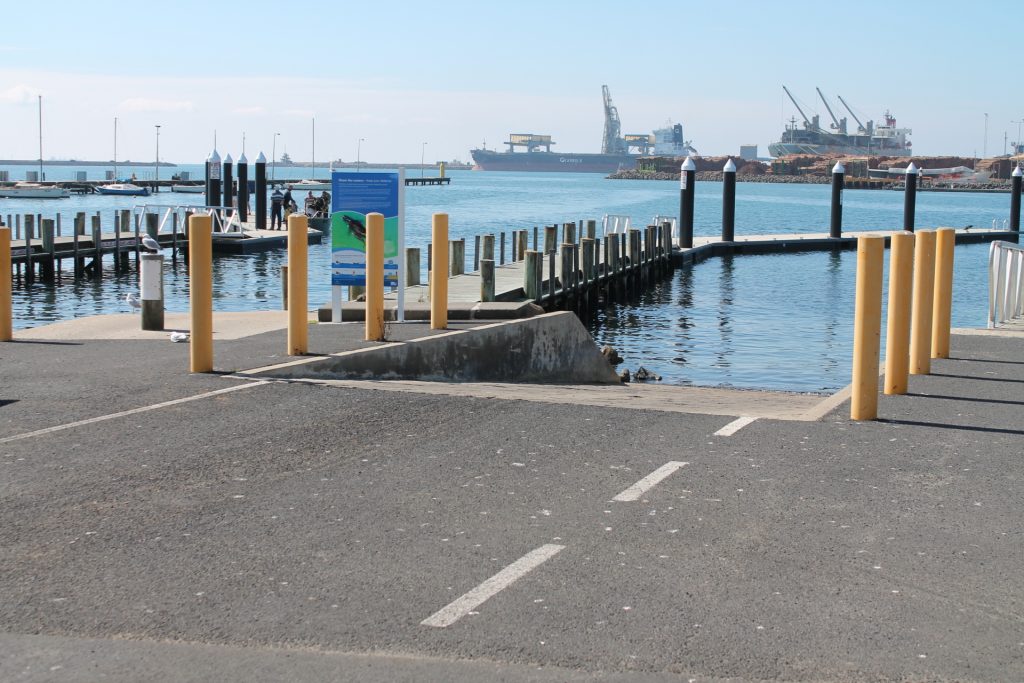 Bridgewater Launch;
Launching from the beach at Cape Bridgewater is available. 4wd is advisable.
Bridgewater Lakes Launch;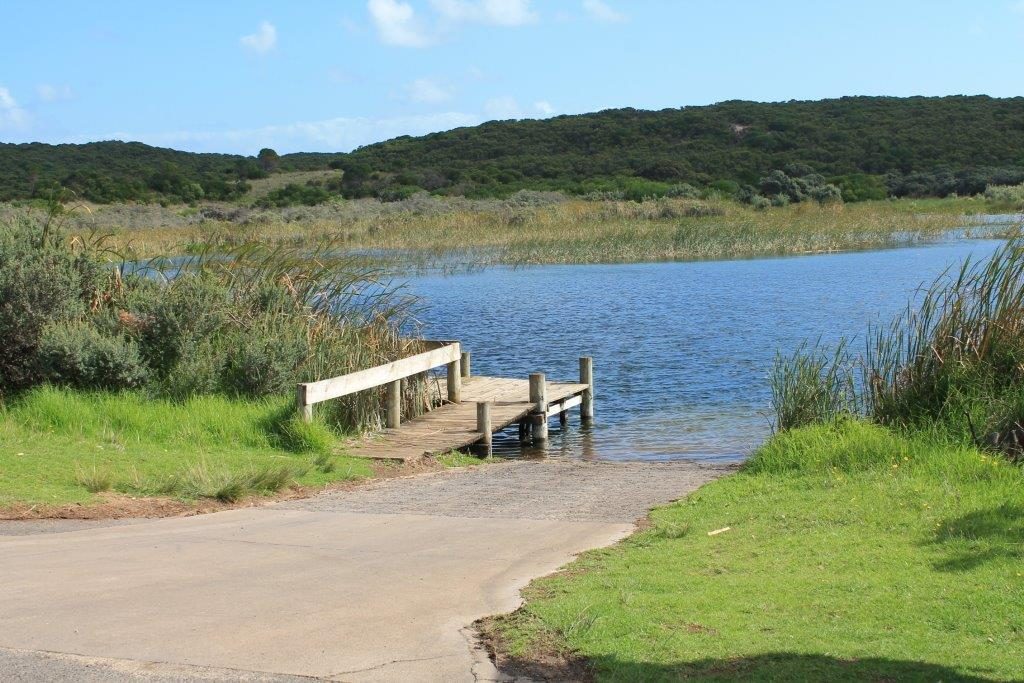 Can be found at the Aquatic Club, by the fresh water lakes.
Dutton Way Launch;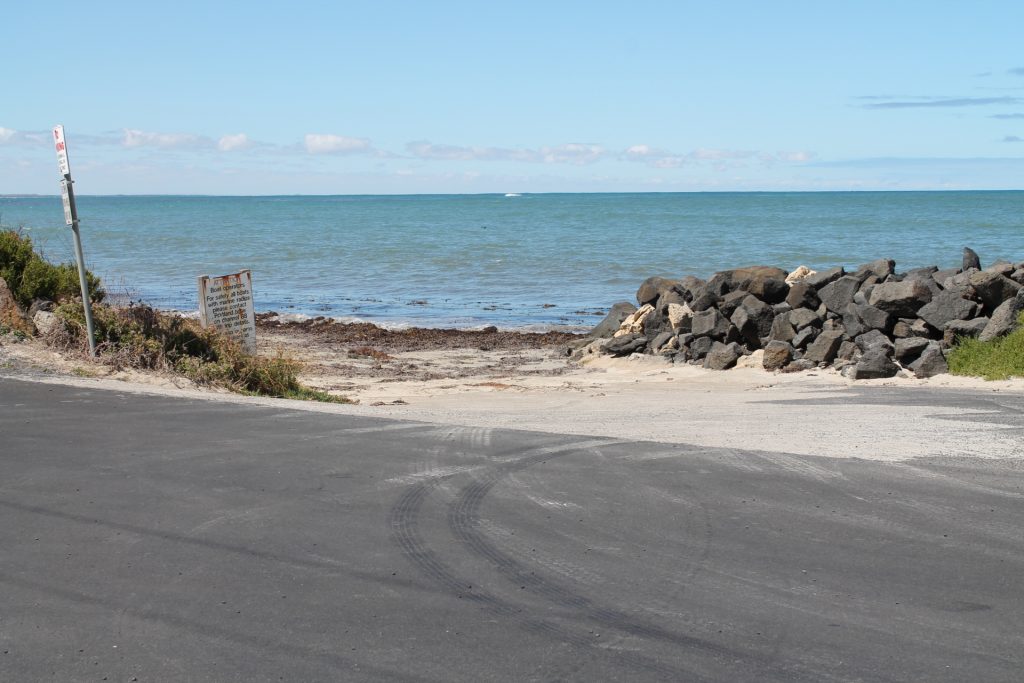 Wally's Ramp is located on the corner of Fergusons, Beach and Huxley Roads. There is a small parking area located at the top of this ramp. The ramp is partially concreted bit 4wd is advised for launching from this ramp. Small to medium boats are suitable for this ramp.
Fitzroy River Launch;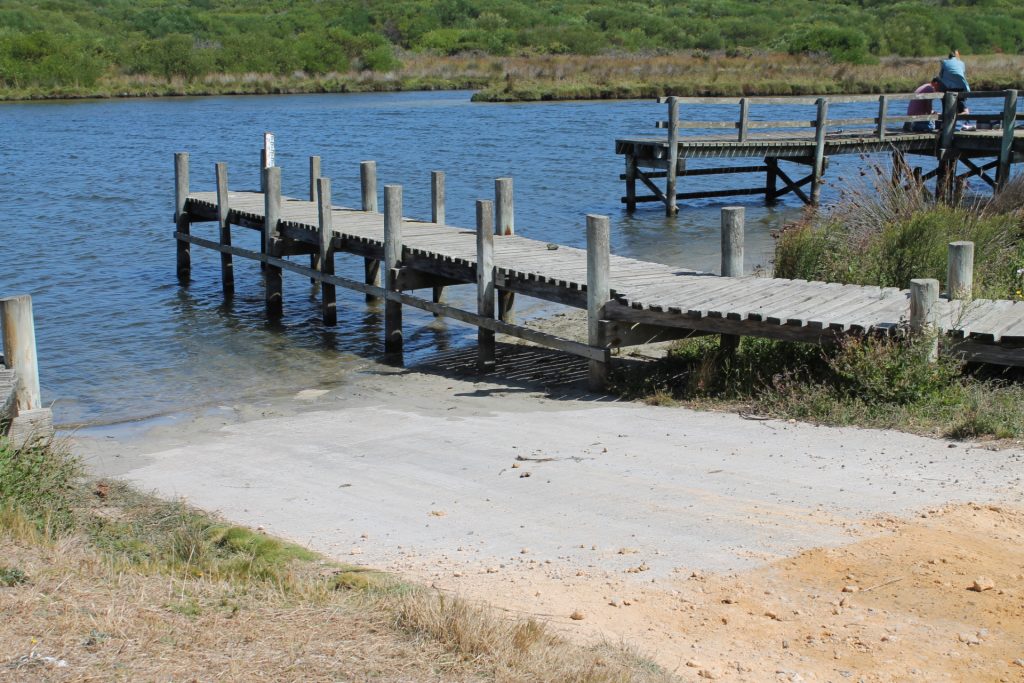 This launch is found on Thomson Road west of Tyrendarra. This launch is only suitable for small boats. the launch has multiple camping areas within close proximity providing good facilities. Camping at the ramp is prohibited.
Glenelg River Launch"s;
There are multiple launches located along the Glenelg River with seven different sites scattered along the river between Nelson and Winnap, there will be one suited for your boat. The largest is located on Old Bridge Road alongside the nelson River Cruise boat. This is a solid concrete ramp. Moving up the river access becomes more limited with four wheel drive use best for ramps past the Isle of Bags Road ramp.
Henty Bay launch;
Located at the Henty Bay Caravan Park into the northern side of Portland Bay. This is a sealed ramp available for use by tenants/ paying guests in the Park.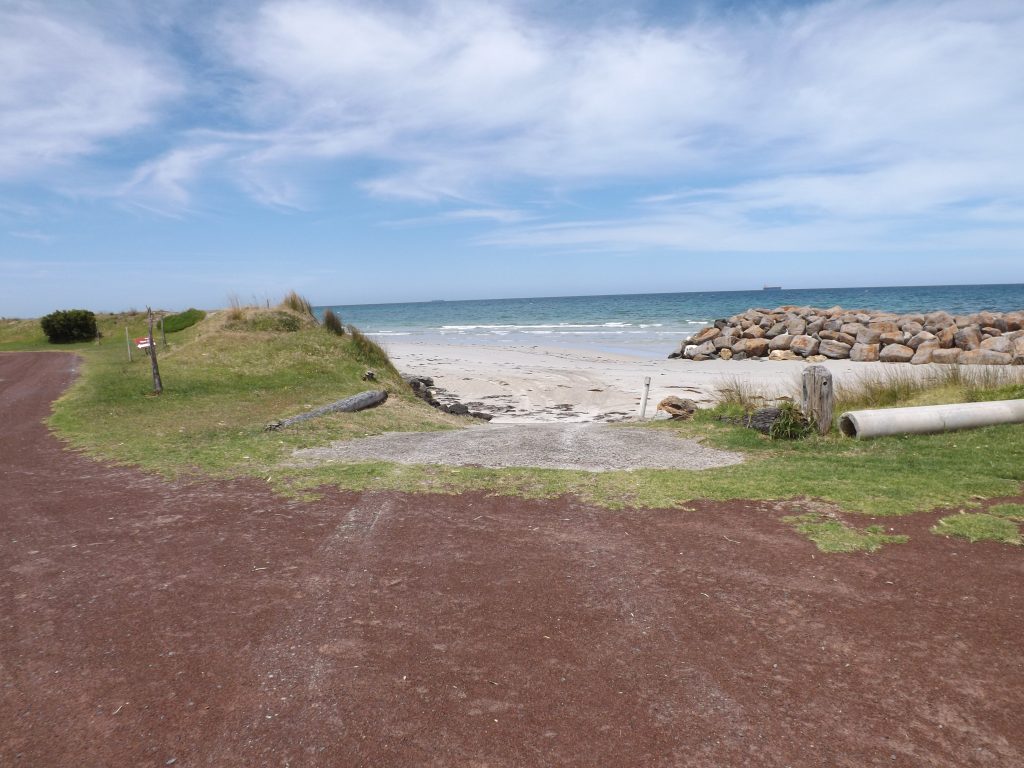 Narrawong Launch;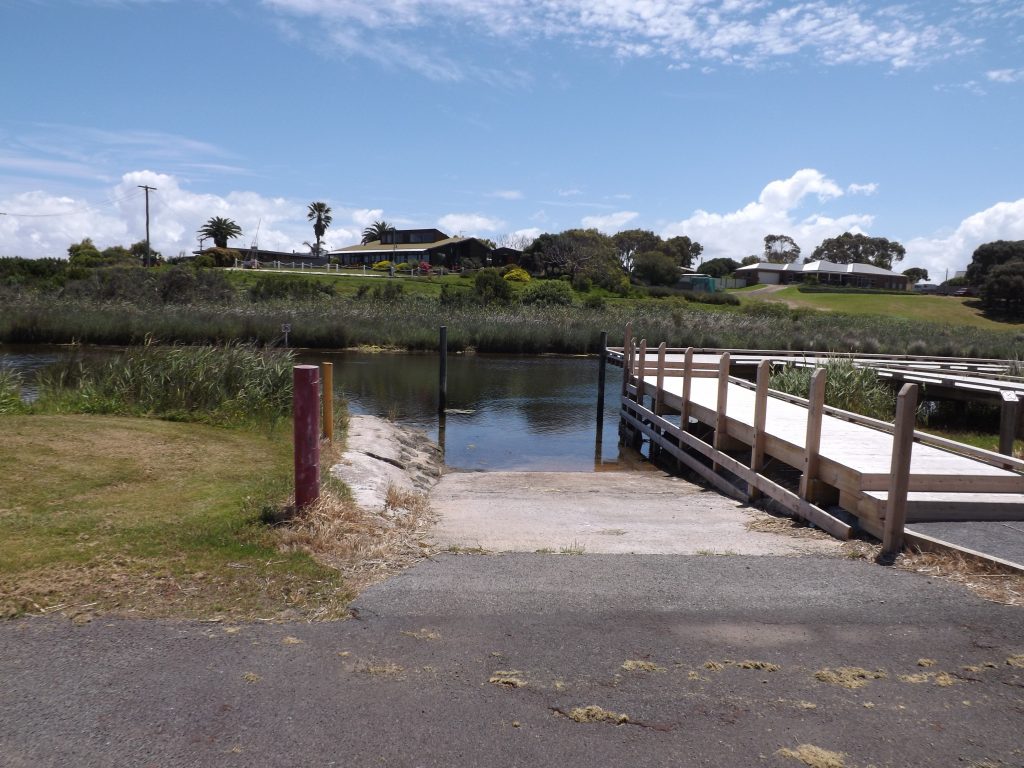 This launch is for small boats and is located at the Narrawong Camping Reserve allowing launching into the Surry River.
Nelson Launch;
Launch into the Glenelg river by the kiosk. This is a concrete ramp with parking available.
What You Can Catch – Boating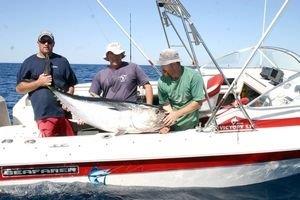 Spring
Species                      Location                                            Baits
Snapper                     South Lawrence Rocks 60 M. D.      Pilchard & Squid 
Gummy &                   South Lawrence Rocks 60 M.D.       Pilchard & Squid
School Shark
Flathead                    Bridgewater Bay                                Pilchard & Squid
Mowong                    Cape Nelson 60 M. D.                       Pilchards
Sweep                       Cape Nelson                                     Prawns
Pike                           Lawrence Rocks                               Trolled Lures
Summer
Snapper                    North Shore                                    Pilchards
Whiting                     North Shore                                     Pippies
Yellowtail                  North Shore                                     Live Squid
Gummy Shark          Julia Reef                                        Salmon Fillets
Mako Shark              Cape Nelson 60 – 120 M. D.           Tuna Fillets
Thresher Shark        North Shore                                     Pilchard & Squid   
Flathead                  East of Lawrence Rocks                  Blue Bait   
Pike                         Lawrence Rocks                              Trolled Lures     
Autumn         
Blue Fin Tuna        Continental Shelf                               Skirt Lures
Snapper                Julia Reef                                          Pilchards
Pike                        Lawrence Rocks                               Trolled Lures
Flathead                 Bridgewater Bay                                Fish Fillets
Mako Shark            Cape Nelson                                     Fish Fillets
School Shark          Cape Nelson                                    Squid Heads
Whiting                   Point Danger                                     Pippies
Winter
Blue Fin Tuna        Bridgewater – Cape Nelson               Lures
Mako Shark           Point Danger                                     Tuna Fillets
What You Can Catch – Land Based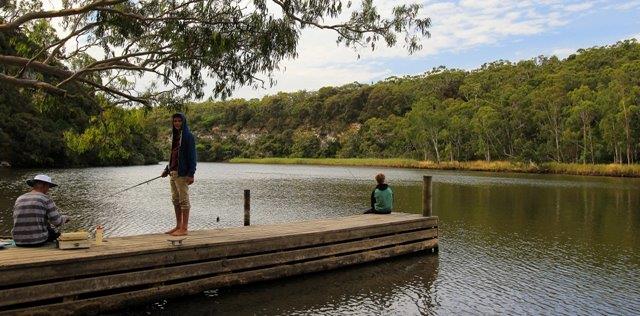 Spring
Mulloway              Narrawong Beach                                Squid Heads
Salmon                 Bishops Rocks                                     Blue & White Bait
Snapper                Lee Breakwater                                   Squid & Pilchard
Gummy Shark       Narrawong Beach                               Mullet & Salmon Fillets
Bream                   Fitzroy & Surrey Rivers                       Prawns & Shrimp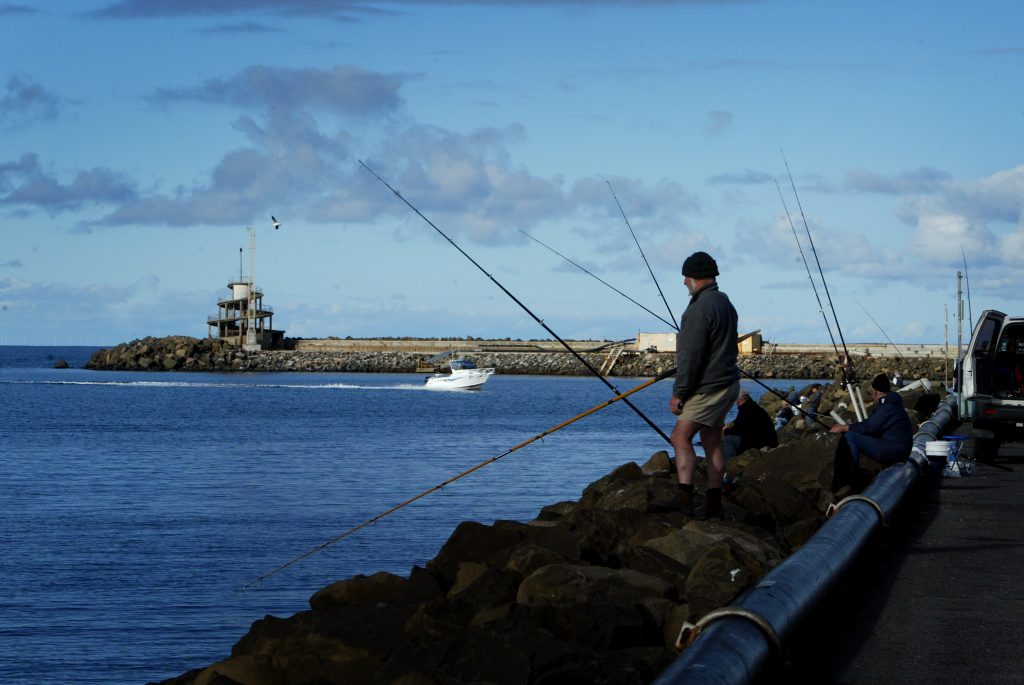 Summer
Snapper                 Snapper Point                                     Pilchard & Squid
Whiting                  Lee Breakwater                                   Pippies
Silver Trevally        Harbour Reclaim                                 Pippies & Prawns
Mulloway                Narrawong                                          Fish Fillets
Yellowtail               Lee Breakwater                                   Live Squid
Shark                    Narrawong                                           Pilchards
Garfish                 North Shore                                          Prawns
Autumn
Snapper               North Shore- Lee Breakwall                 Pilchards
Salmon                Pivot Rock Wall                                    Whitebait
Whiting                Trawler Wharf                                       Pippies
Haddock              Lee Breakwall                                      Chicken Fillets
Mackeral              Lee Breakwall                                      Pippies
Bream                 Trawler Wharf                                      Shrimp & Prawns
Winter 
Salmon                Blacknose                                            White Bait
Haddock              Lee Breakwall                                      Chicken Fillet
Mullet                   Canal                                                   Sand Worm
Bream                  Canal                                                   Prawns
Silver Bream        Harbour Reclaim                                 Pippies & Prawns