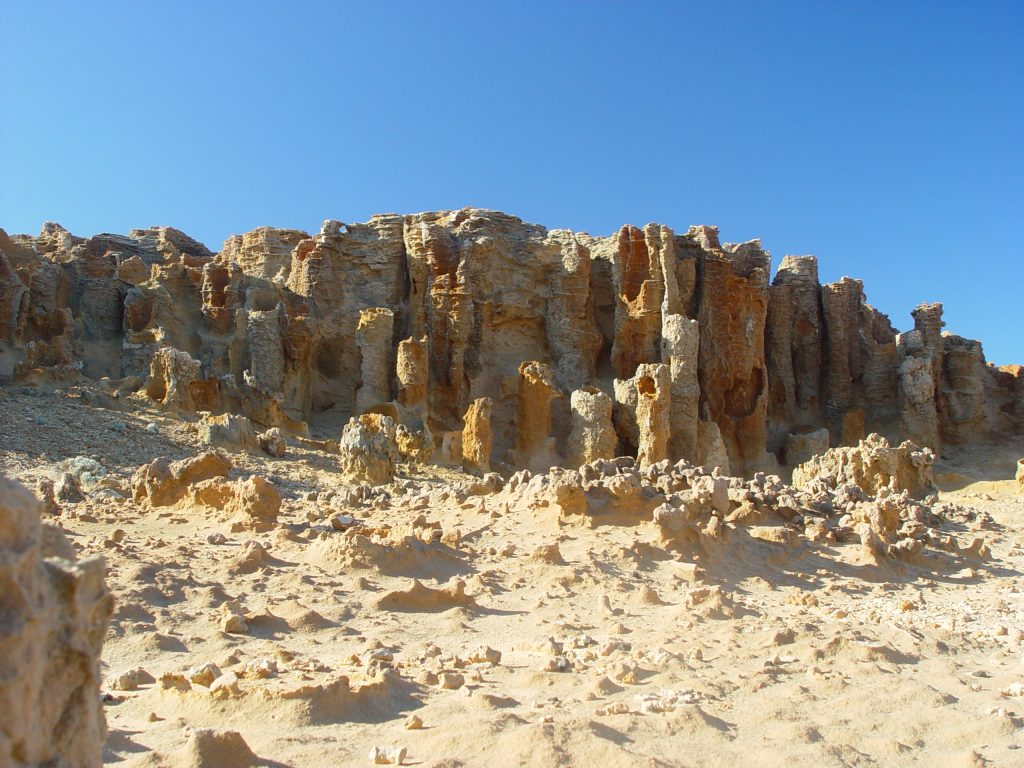 This area is called the petrified forest from an early theory that advancing sand engulfed an ancient forest of coastal trees that once covered the sea cliff, petrifying them for all time.
Actually the formation is a collection of hollow tubes of limestone called "solution pipes", eroded by millions of years of rainfall. The process starts when water gathers in a shallow pan of sand and seeps downwards dissolving the limestone. The mineral saturated water then cements the sand, forming hard, trunk-shaped pipes. Most pipes around Cape Bridgewater are only three metres high, although some are as much as twenty metres.
The Petrified Forest is easily accessible from the car park at the end of Blowholes Road, Cape Bridgewater.