Annya Camp Ground
Annya camp ground ( between Drumborg & Hotspur) Located on Annya Rd. access via the Portland -Casterton Rd. at Drumborg 7.5 km from the Princess Highway.
Large shady camp sites suitable for all types of camping including large motor homes. The area is packed with wildlife and bird life. A holiday delight.
Baileys Rocks.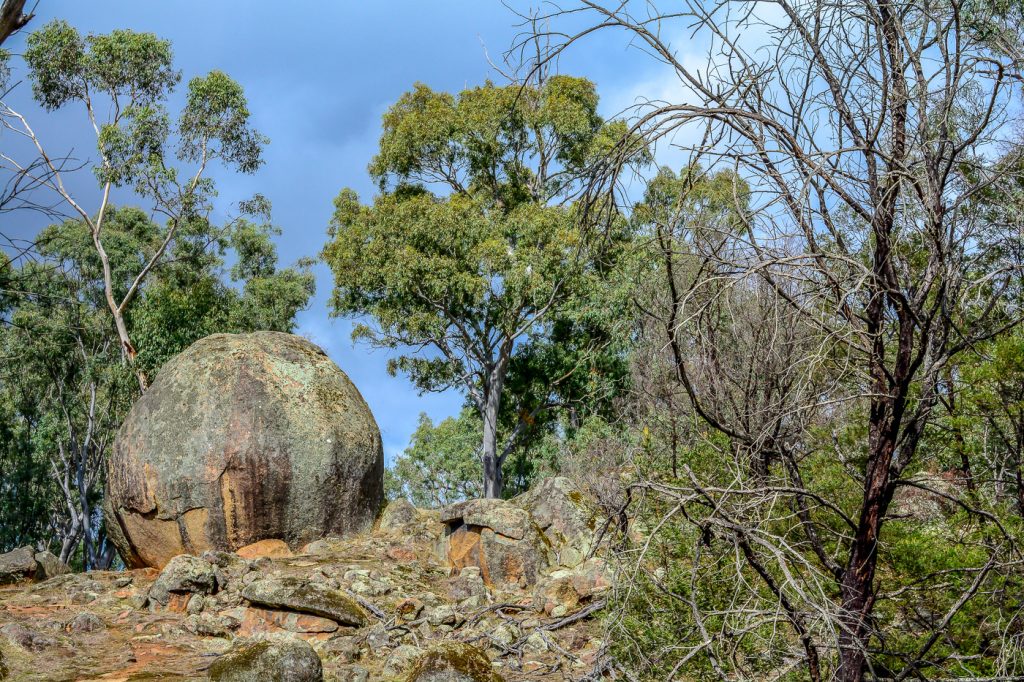 This campground is very spacious and has well grassed sites and plenty of shade. The sites are well separated from each other and wood BBQ's and picnic tables as well as composting toilets are at the site. Dogs are allowed at the campsite but must be kept on a leash at all times. Warning do not park under the trees.
Crawford River
Crawford River campground at Hotspur. A riverside level large well grassed campsite between the new and old bridge on the southern bank of the Crawford River. Open and surrounded by flat farmland. One large cypress provides good shade to a couple of sites. A row of gums provides some privacy otherwise open to bridge traffic. BYO firewood. Swimming jetty to the relatively broad and deep river.
Dergholm State Park
Set among the rolling hills an Western Victoria Dergholm State Park is a great place to picnic, bush walk,and enjoy nature. The campsite offers  has toilets and water.
Dry Creek
Dry creek camping area is located 1.3 km past Donovan's on the right hand side. Dry Creek road leads to the camp site on the Glenelg River and has a flushing toilet, water and a free undercover BBQ and is a great area for fishing.
Fitzroy River
Located on Thompson's Road ( via Princess Highway) at Tyrendarra East  An ideal spot for anglers set on the banks of the Fitzroy River surrounded by coastal scrub. Suitable for all types of camping including large motor homes and caravans. Fees apply. Collected daily on site, Short walk to beach.
Fort O'Hare
Fort O'Hare at Dartmoor is set on the banks of the Glenelg River. Large grassed area with plenty of shade suitable for all types of camping. Canoes and small water craft can launch into the river at this site. A short walk to the centre of Dartmoor. Tree carvings in a village green. general store. pub, public toilets, cafes and a shop.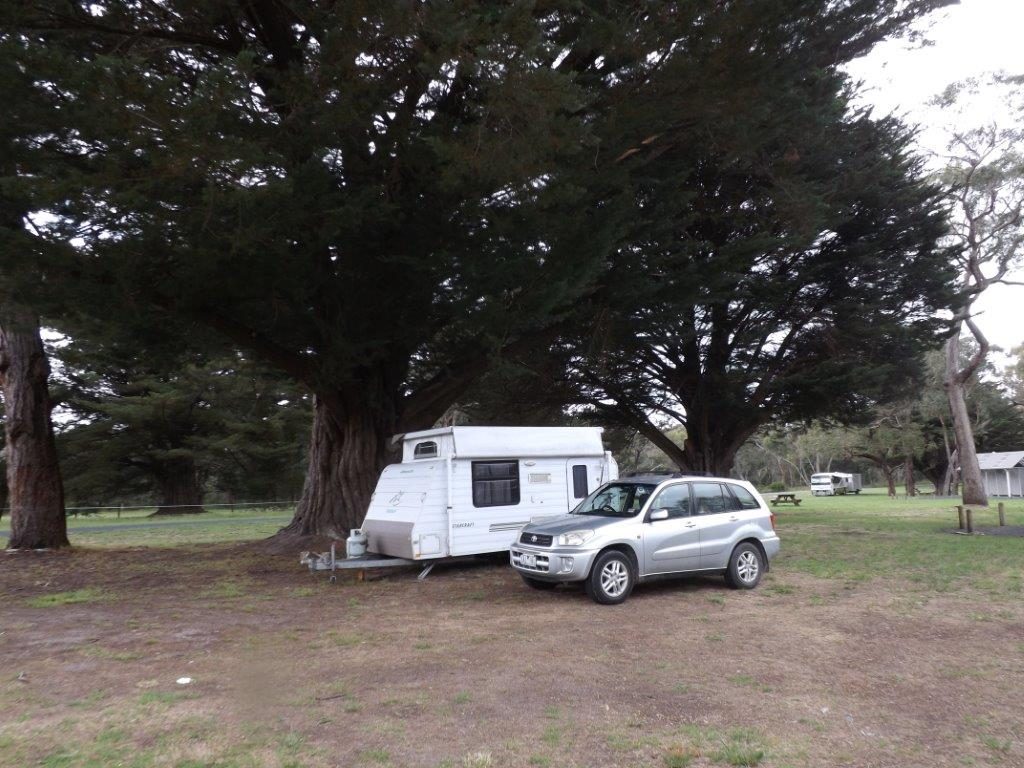 Sawpit Picnic Area
A large campground suitable for all types of camping including large motor homes. Drop toilets, sealed road nearly all the way with good quality gravel road for the last km.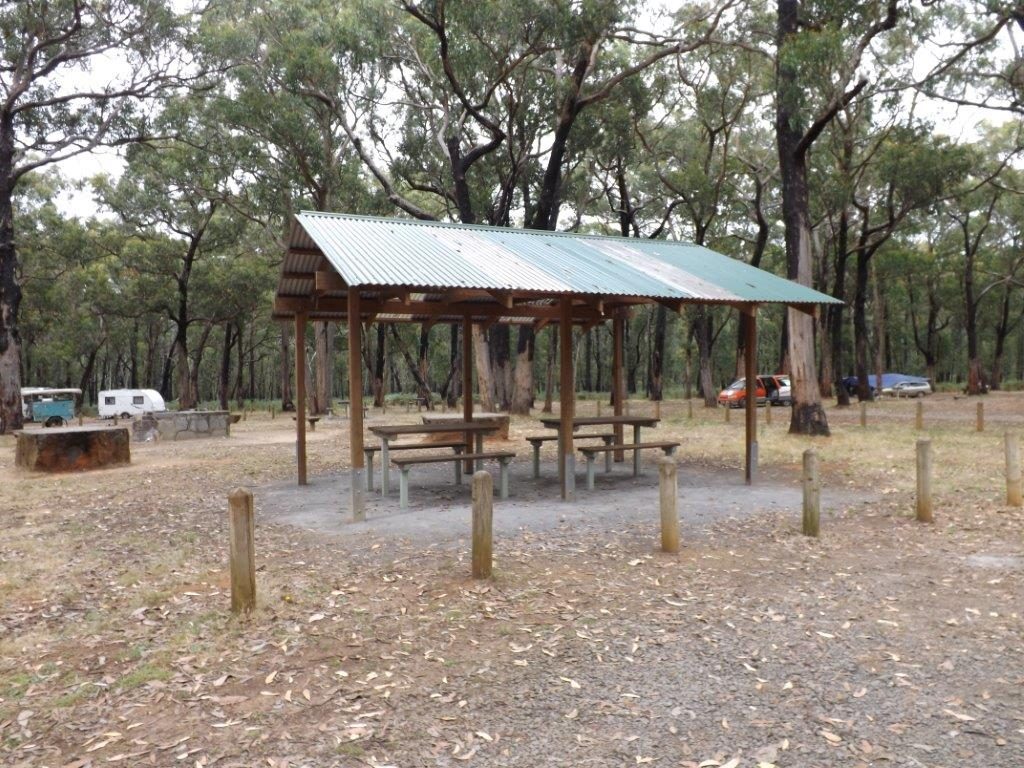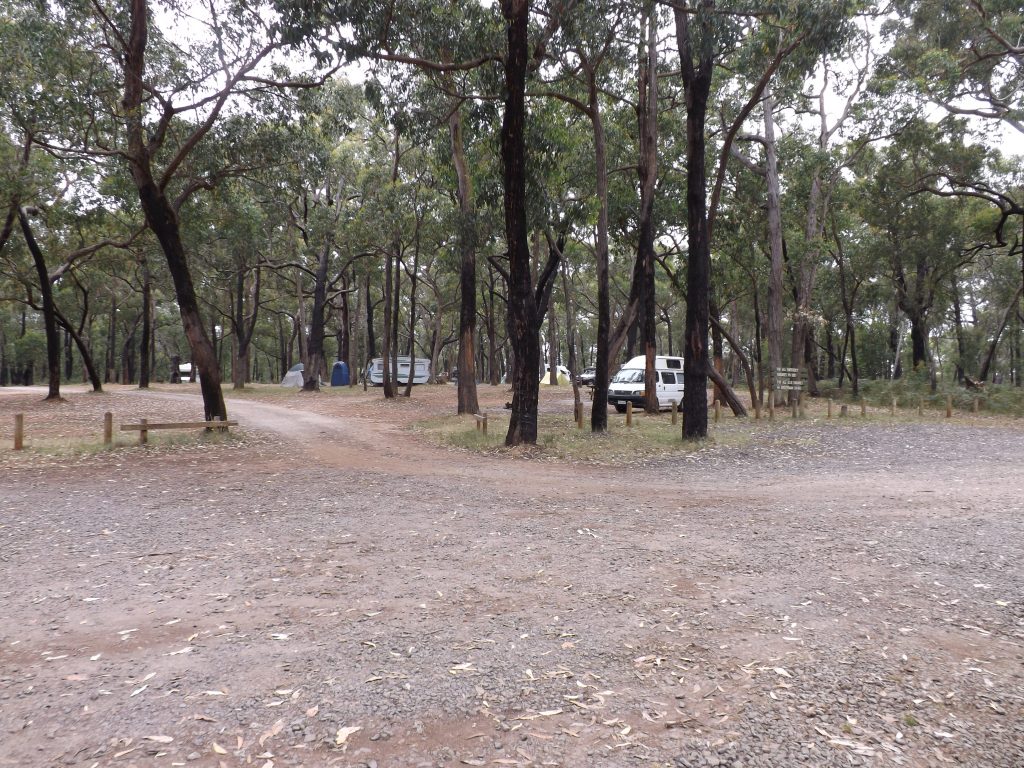 Surry Ridge Camp Ground
Located on Cut out Dam Road ( via Coffey's Lane). access from Henty Highway at Heathmere. The picnic ground and campsite provide large shaded grass areas set on the banks of the Surry River. Ideal for large motor homes, caravans and buses with large turnaround areas and wide vehicle tracks. Drop toilet and BBQ facilities. As part of a National Park No Pets are allowed at this site
Wilkin Reserve
Located on Grubbed Road access via Glenelg Highway between Strathdownie and Casterton. The Wilkins reserve is well known for its spring flowers and is also home to Mill Swamp a large active body of water which contains many eels.